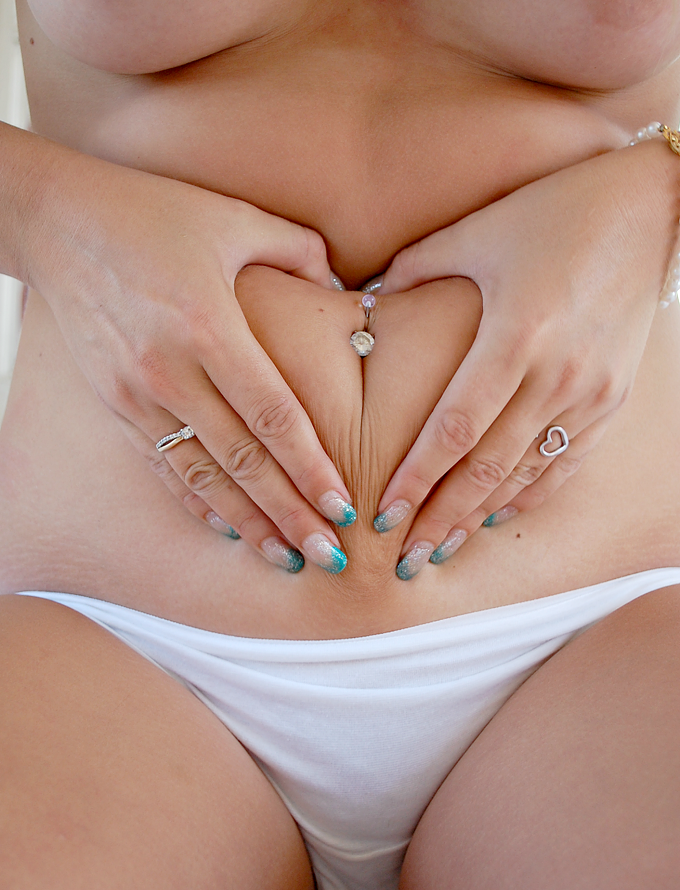 Jes Baker
The goal of the Body Love movement is complete body autonomy and understanding that every body is valuable, as is.
Jade Beall Photography
Jes Baker, who founded the Body Love Conference, describes herself online as a fiery body advocate and self-love enthusiast.
Jade Beall Photography
To ring in 2015, the Body Love crew invited everyone to make one specific resolution: Love the Mirror. In her #LoveTheMirror statement, Adiba Nelson says she spent years hating her body. "I have a daughter to raise who has special needs and if I can't fully love my body and everything society says is wrong, how can I teach her to do the same?"
Jade Beall Photography
In her #LoveTheMirror statement, Claire reflects on coming out as transgender at the age of 37. "It's not about 'passing' or getting society's approval. It's about being who I feel comfortable with and frankly for me, it's also about having some fun along the way."
Jade Beall Photography
In a #LoveTheMirror statement, Doyle said "I would buy padded bras and find feminine clothes. But it didn't reflect how I felt inside; it was purely for survival in our environment. But now I accept my body as it is."
Jade Beall Photography
In his #LoveTheMirror statement, Guy says he's working on his relationship the the mirror. "One of the best things you can do is to just look in the mirror and tell yourself that you love yourself every morning. It's very scary to do that, but I am practicing and that is helping."
Jade Beall Photography
Tere says loving the mirror is important because, "our body is what we're born with and it's the last thing we leave behind."
Jade Beall Photography
Erin Jaye, one of the women making this year's Body Love Conference happen, says "When we don't see people who don't look like us we stay in this place of ignorance."
Jade Beall Photography
On her blog, Baker said Rick really captured the point of the #LoveTheMirror campaign in his statement: "We've got a billion dollar industry out there set on convincing us that we need to pay them to make our bodies better before we'll be good enough to be loved, to be appreciated... to be anything else. We'll always have people telling us this stuff, but it only matters if the person in the mirror listens."