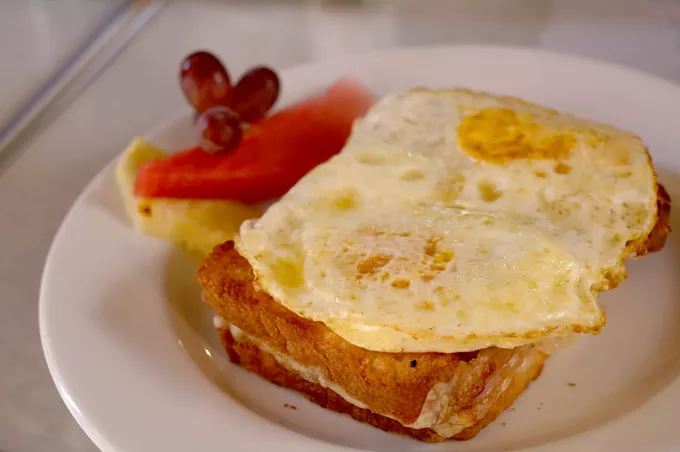 Heather Hoch
The croque madame at Café Francais keeps its béchamel on the inside.
Heather Hoch
Classic French onion soup is topped with a thick layer of cheese.
Heather Hoch
Thick Belgian waffles are accompanied by eggs, bacon and fruit.
Heather Hoch
The quiche is one of the standout options at Café Francais.