C. Elliott Photography
Dusk Music Fest 2019 @ Armory Park
The intergalactic mashup of arts, gastronomy and cutting edge music that could only have been paired together in a galaxy far away as rogue stars collide, returned to downtown Tucson on Nov. 9-10 at Armory Park.
Here are some highlights.
C. Elliott Photography
Kaskade: Like "No One Else," this multi-Grammy Award-nominated DJ/producer/remixer—bridging the gap between the old school and the neoteric—rode the crest, along "With You," topping the bill on Day 1.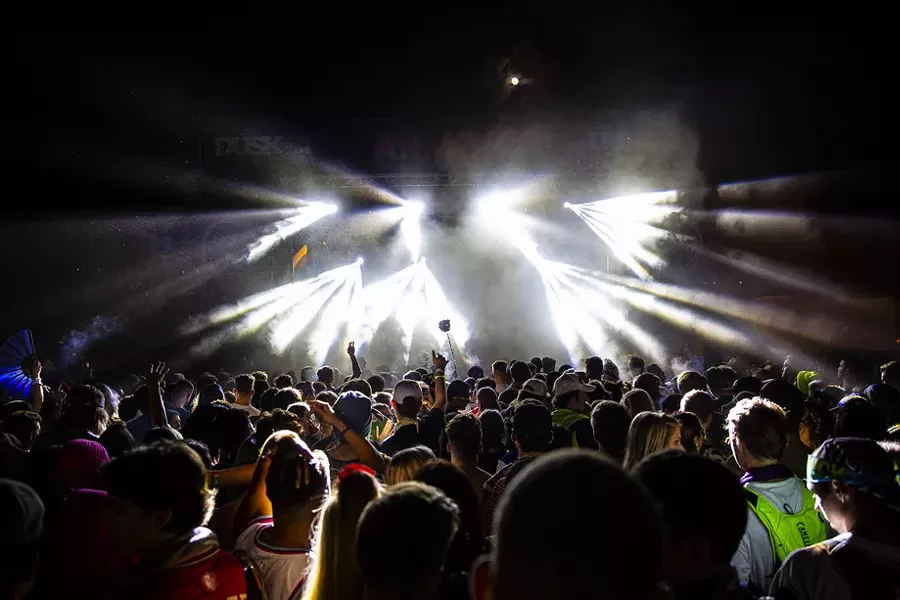 C. Elliott Photography
Dombresky: A relatively fresh face on the international house scene, this Parisian producer escorted the ready and willing through the Elysian Fields to arrive at "Utopia."
C. Elliott Photography
Fitz and The Tantrums: Just like the Dallas Cowboys' cheerleader routine that inspired the song, this indie pop/neo-soul band, known for roof-raising live performances, led the crowd in a "HandClap."
C. Elliott Photography
Wax Motif: On the bleeding-edge of the Ghetto-House movement, this "Fly" Australian DJ's unique production style—mashing-up house, utilizing minimal Roland 808 drum machine-driven tracks, with elements of hip-hop—made booties shake.
C. Elliott Photography
Rezz: On Day 2, combining her fascination with psychology and passion for creating downtempo soundscapes, The "Queen of the Dark Techno Scene" evinced a Certain Kind Of Magic before bringing Dusk 2019 to a resplendent close.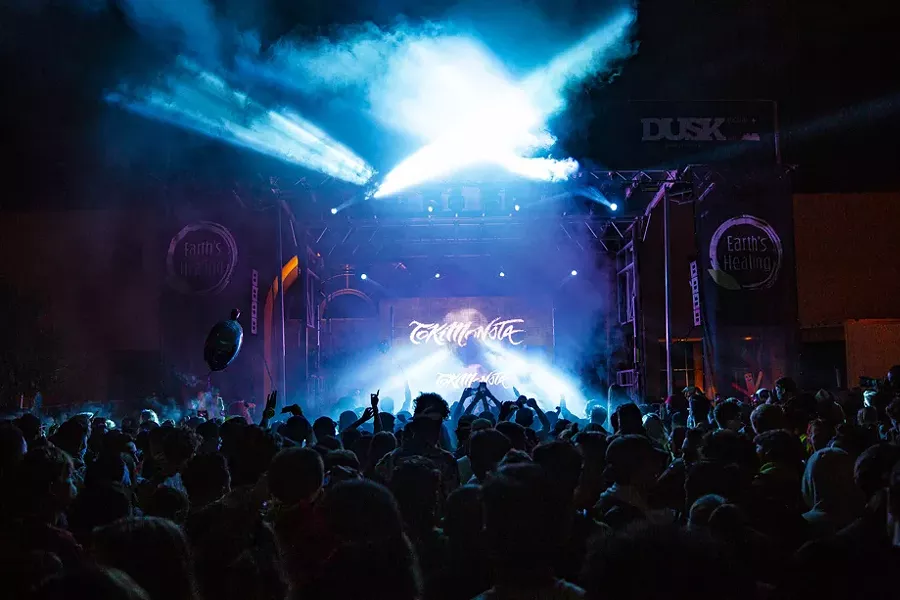 C. Elliott Photography
TOKiMONSTA: This "Lovely Soul," L.A. dance/electronic beat producer guided the audience through "Smoke & Mirrors" and, conversely, "Bright Shadows" leaving all who attended Dusk 2019 with "Last Nights Blurry Memories."