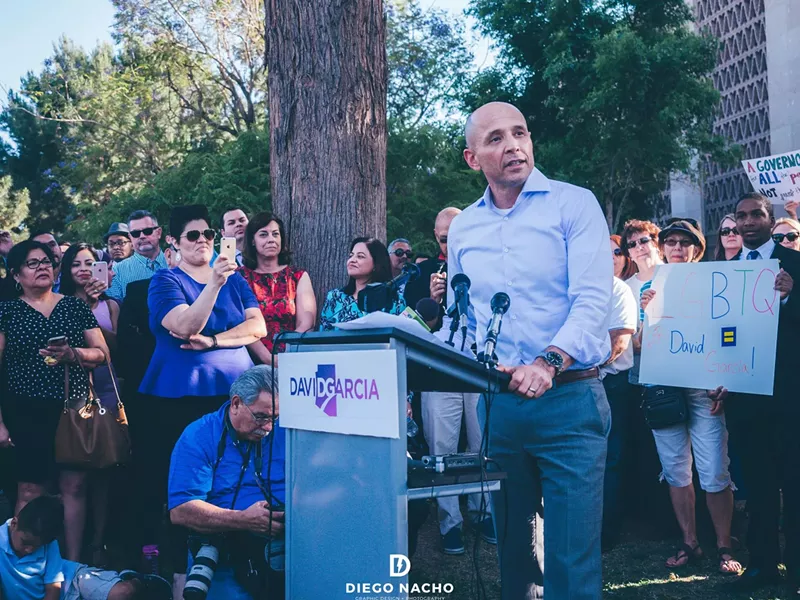 David Garcia has a big lead in the Democratic gubernatorial primary
In the Democratic primary for governor, David Garcia has 48 percent of the vote in these early results, while state lawmaker Steve Farley of Tucson has 35 percent. Kelly Fryer is, at this point, a distant third with 17 percent.
On the GOP side, to no great surprise, Gov. Doug Ducey is crushing challenger Ken Bennett. Ducey has 70 percent of the vote.