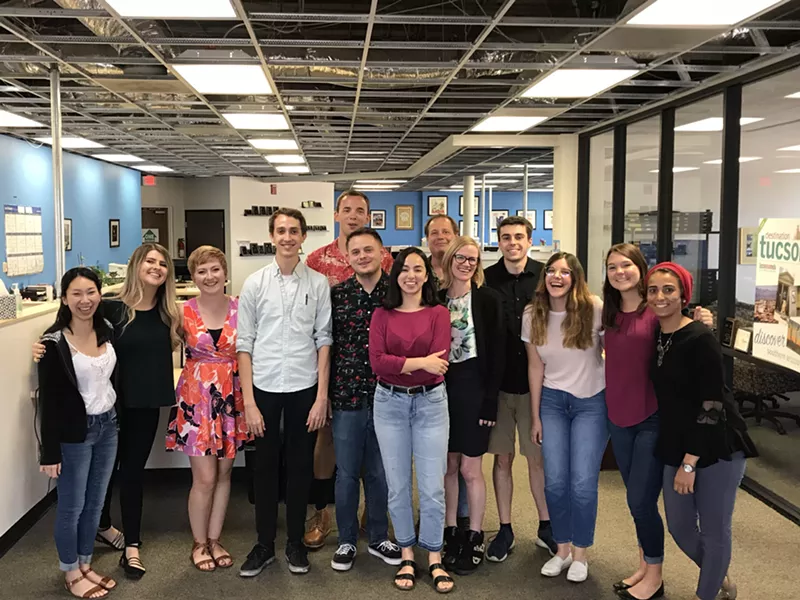 Staff
Interns posed for a photo with their editors on their last day at the Tucson Local Media office.
This summer Tucson Local Media has been lucky to have seven amazing interns. This is the most we have at at one time and we couldn't be more grateful for the energy and hard work they have brought us over the last ten weeks.
The interns have been doing everything around the office and out in the community from writing, reporting, proofreading, helping around the office and hopefully learning along the way. From everyone here at Tucson Local Media, thank you, interns, for all of the amazing work you have done this summer and good luck in your future endeavors!